3 Passes Tour (Koblat, Gemstel and Hochalp pass).
The hiking bus takes you comfortably to the bus stop "Gehren. " From here you follow the municipal trail to the last house in Gehren, where you will find the entrance towards Gehrnerberg. Continue to follow the signs towards Koblatpass. You have already reached the first pass, continue to the Gemstelpass towards Widdersteinhütte. The gigantic view of the Hochtannbergpass is perfect for a short break in the Widdersteinhütte. From here the trail continues to the left towards Hochalppass. After reaching the Hochalppass, the descent follows to the Hochtannbergpass, where you can take the bus back.
Show more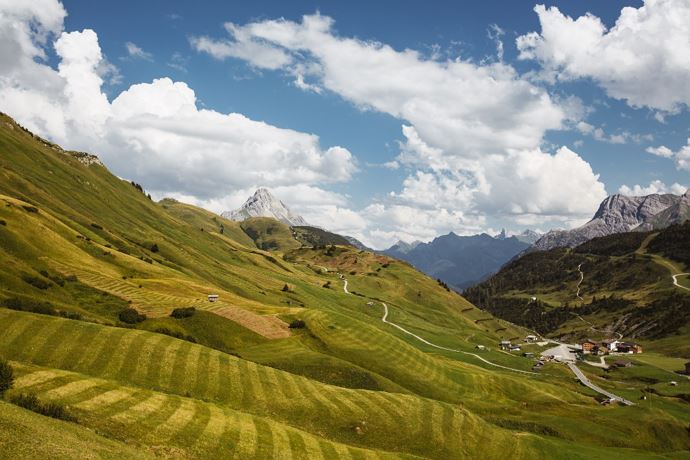 Details.
directions_run Typ:Hiking Trail
Level:Medium
arrow_right_alt Distance:11,6 km
access_time Duration:300 min
trending_up Elevation gain:779 hm
trending_down Elevation decrease:520 hm
GPX Download
3 Passes Tour (Koblat, Gemstel and Hochalp pass).
GPS 47.26204000 / 10.19179000
Profile.